🃏 Doubling Down on What You Know
While still being a jack of all trades.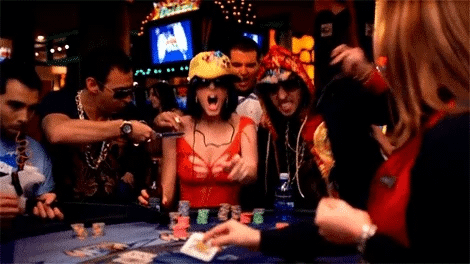 As a freelancer, you're the digital embodiment of a generalist, right? You do a couple of things really well, but you're required to do everything else too.
You do basic book keeping, you do your own social media posts, edit video, code, design, you name it - you're there.
Even if there are people who can do it wildly better, not everyone has the resources to delegate - and as a freelancer, this is a painful reality.
I personally enjoy the variety. Yes it's painful at times, but focusing on the couple things you're good at can get stale too. So how do you balance perfecting your craft aka. doubling down, with all the other stuff that you've got to do?
Here are a few things that have worked for me this past month:
1. Ditching perfection - I'm not a podcaster, or a videographer, I try to write with perfection but I don't need these other mediums to be perfect. I can absolutely narrate my articles using a cheap pair of headphones and my iPhone, upload it, and it'll still be a great resource for those who want it.
Strive for practicality, and functionality over perfection when it comes to other mediums.
2. Use the right tools for the task - Yes I'm good at Photoshop and Illustrator, but a lot of the time, instead of starting from scratch and having something great in an hour on these, I can use Canva and get the same effect in 10 minutes.
This will work for social media but might not work for website resources - right tools for the right situation.
3. Network with other creatives - You're great at copywriting, a connection you have is great at illustrations. You need illustrations, they need copy. It's a win win. Even asking for favors and being open to requests will serve you well. You might not have money to blow, but you've got skill. Definitely give this a try.
Being resourceful and honing your ability to prioritize what's important is key to success when you're out there gong solo. These little nuggets have helped me out recently, and I hope you find them useful!
Latest articles
---
Hey people, how's it going? Do you like long form stuff? Or do you prefer bite sized words of wisdom (like this email) and links to some cool finds? Let me know below so I can give you the content you want :) - Here's a 1 question form.
Don't forget to like and share if you enjoyed!
Sah out.