🏏 The bat and ball problem
If a bat and ball together cost $1.10...
In Nobel Prize winner and psychologist Daniel Kahneman's book Thinking Fast and Slow, he walks us through the crazy amount of mistakes we make by using our intuitive 'fast' thinking system to make quick judgement calls, and he uses tons of examples to illustrate that. Consider this.
If a bat and ball together cost $1.10, and the bat is a dollar more than the ball, how much do they cost individually?
If you haven't seen this before, and you're most people, the intuitive side kicks in and you go "Well obviously the bat is $1 and the ball is 10 cents."
Alas, you and me both were taken over by system 1 thinking, and much like your good friend's ex-fiance, we answered too fast.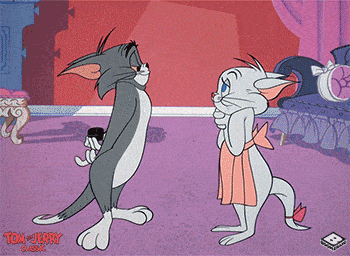 If the ball is 10 cents like we answered, and the bat is $1 more than the ball, the bat would have to be $1.10, which would make the total $1.20. So the ball can't be 10 cents.
The correct answer: The ball is 5 cents and the bat is $1.05, and together they are $1.10 as required.
So in the spirit of accurate decision making, and our intuitions failing us when we need them the most, this issue of The Professional Generalist is about sorting out that horrendous hat purchase you thought was a good idea at the time (joking, it brings out your eyes 😉)
The main course for today? Something to help you make smarter decisions.
🍔 How to counter rash decisions and biases, with processes.
The dessert? Some more travel stuff.
What about snacks? Other resources you might find useful.
🍌 Latest article about re-framing success and my year of writing.

🍏 A link dump of cool things I've come across this week and beyond.
---
✊Process is the "Rock" to Cognitive Bias's "Scissors"✌️
Relying solely on even professional level intuition can be a minefield of cognitive biases and potentially fatal decision making. And not in the re-spawn kind of way…
Something happens, you choose to either act in one way, another, or you choose to not act at all. In your personal life, business or career, these actions heavily define your success. Across US Hospitals, they've been a life or death matter.
Doctors relying on intuition and judgement (prone to bias), although saving many lives, have also compromised many as well. Particularly in birth complications.
The way that California has dealt with this is to put a standardized process around common procedures like birth. For example, quantifying blood loss instead of relying on a doctors intuition/bias - and this has made an insane difference in fatalities. Champagne anyone? 🎉🥂
Since 2006, California has cut its rate of women dying in childbirth by more than half. - NPR Reports
And yes, your Tinder game might not be on the same level of importance, but have you tried opening with the same line every time? That's a process right? Jokes and pickup lines aside, if you standardize a repetitive task, you're able to keep the variables consistent, and therefore see consistent results, taking bias out of it.
You can standardize and create processes for many activities in your life to 10x your output and make fewer bad decisions. Yes, like last weekend…
The way you assess how good the SEO is for a particular product page - checking the number of keywords used, page speed, back-links etc.

How you workout in the gym - doing consistent days, cycling though exercises with full range of motion and consistent sets/reps etc.

A particular way you read/take notes for optimal learning - underling useful sentences and paragraphs, writing summaries etc.
All of these are examples of processes that become habitual, take the guesswork and bias out of the equation. Instead of spending energy and guessing if you're making progress, you start being able to measure it.
If you can't measure it, you can't improve it. - Peter Drucker
And with a process, we can definitely measure things, and by default we start improving on them.
---
✈️Pre-flight checklist for after you went "Fu*k this I'm out!" earlier this week.
The full article is here, but here's what you should absolutely sort out now.
Make sure your passport has at least 6 months left on it from expiry - a lot of countries keep this as a requirement of entry.

Check if you need a visa - A lot of countries will be visa exempt or visa on a arrival, but it's good to know the requirements before you go, this is a handy tool.

Check on vaccines you might need - tetanus, hepatitis, rabies are the regular suspects. Unfortunately there's no cure for the hell that is asking for direction in Thai…

Let your bank know that you're going overseas - this will avoid them putting a lock on your account when you try to get cash out for your late night gelato cravings.
---
📱 If I'm in South East Asia, you'll find these apps on my phone.
Screenshots, features, links to iOS & Android, details, and other useful info in the original article. Links in the list head to the relevant section for the app.
Have these apps, and you'll be set for SE Asia where all you'll have to think about is not getting food stains on that white shirt you just had to bring.
---
Other things probably worth your while.
Ghost 3.0 - A relatively new, open source CMS and blogging platform that I've been using for my new travel site. Super lightweight and clean with many integrations.
Medium Enhanced Stats chrome extension - If you publish on Medium, this extension supercharges the stats page and gives you some other cool features.
Latest article - I haven't been the most productive writer this year, this is how I've been re-defining success.
A case study on Reddit about 'seizing an opportunity' - This guys uncle made millions selling gravel he didn't own.
---
That's it for this one ladies and gents, hope you enjoyed it! Join the discussion and give me feedback on Substack if you're inclined :)
Thanks,
Sah